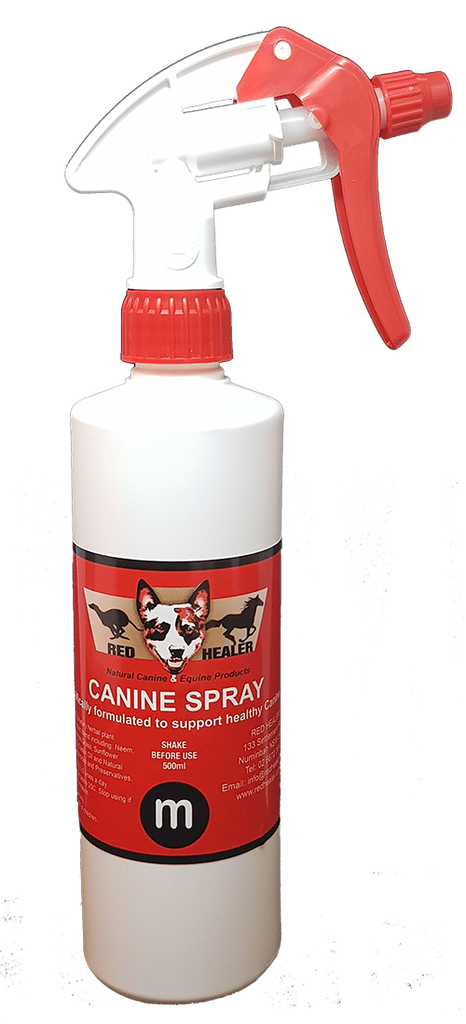 The Red Healer Natural Canine M Spray is scientifically formulated to support the health of Canine skin and coat.
An oil-based spray for maximum care applications.
500ml spray.
Directions:  Apply once a day in an outdoor area.  This product compliments the Red Healer cream well.
Ingredients: Proprietary herbal plant extract blend including: Neem, Lemon Grass, Sunflower Oil, Castor Oil and Natural Acaricides and Preservatives.
You have not viewed any product yet!